Hello,
I know you are working on the next major release of EasySocial
We are all eager to discover all the novelties. And I am well aware that you will not be able to respond to all our wishes.
Just a quick question, will it soon be possible to Boost/Promote a Post as an Advertisement ?
It would be a simple way for users to increase the visibility of their publications.
Thus a publication of a Page could be displayed everywhere on EasySocial, or on a specific Groups.
Feature request :
https://stackideas.com/voices/easysocial/item/562-boost-promote-a-post-as-an-advertisement
Like on Facebook, with Boost feature.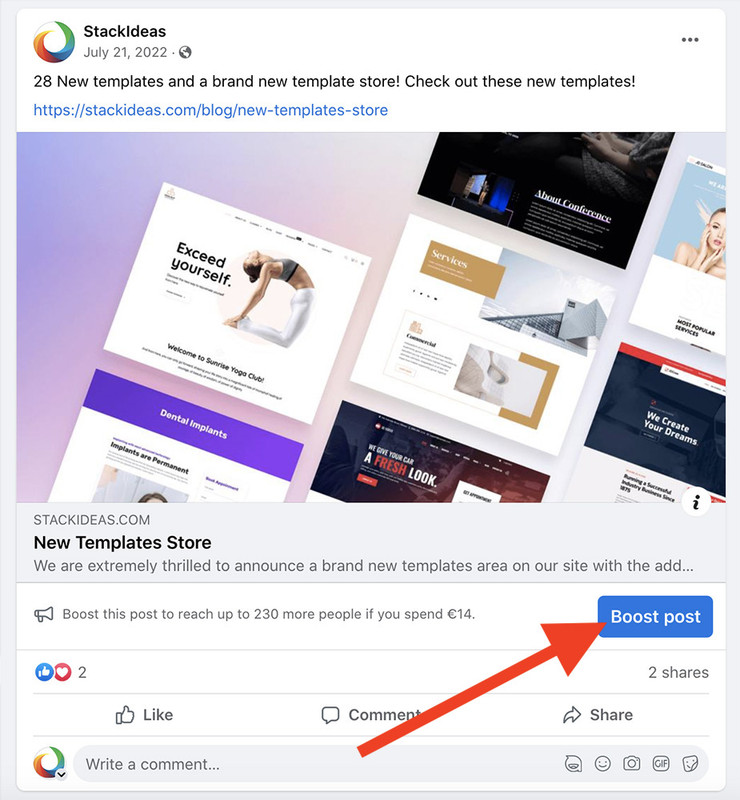 Thank you,
Philippe